It's been All Potter, All the Time around here ... but I did it. Today is the day that
Harry Potter and the Goblet of Fire
opens in the United States, and I have completed all my four of my HP knitting projects.
1. Gryffindor scarf
.... check.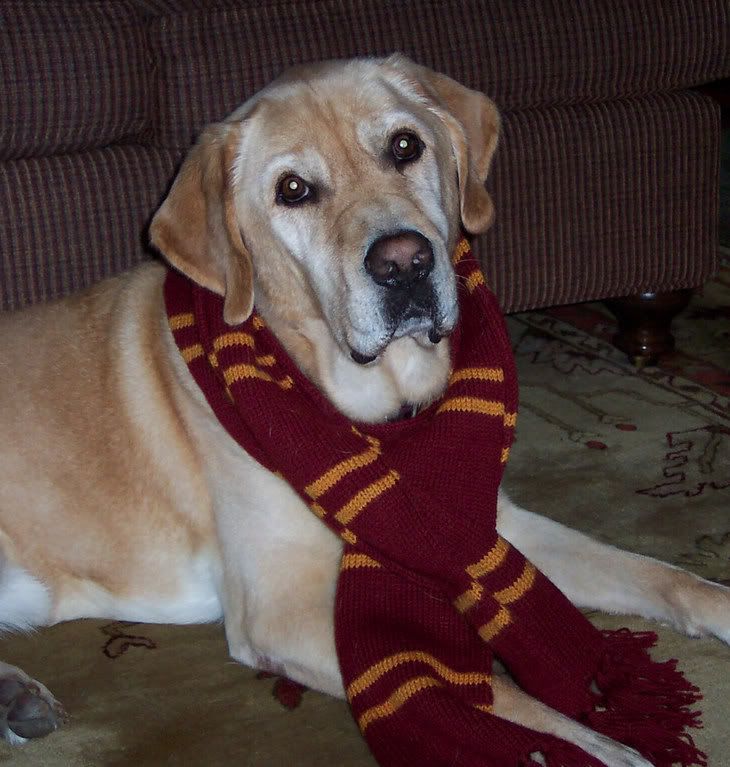 (
Songbird
noted that what we have in this picture is a "Gryffindog". Hee.)
2. Ravenclaw scarf
..... check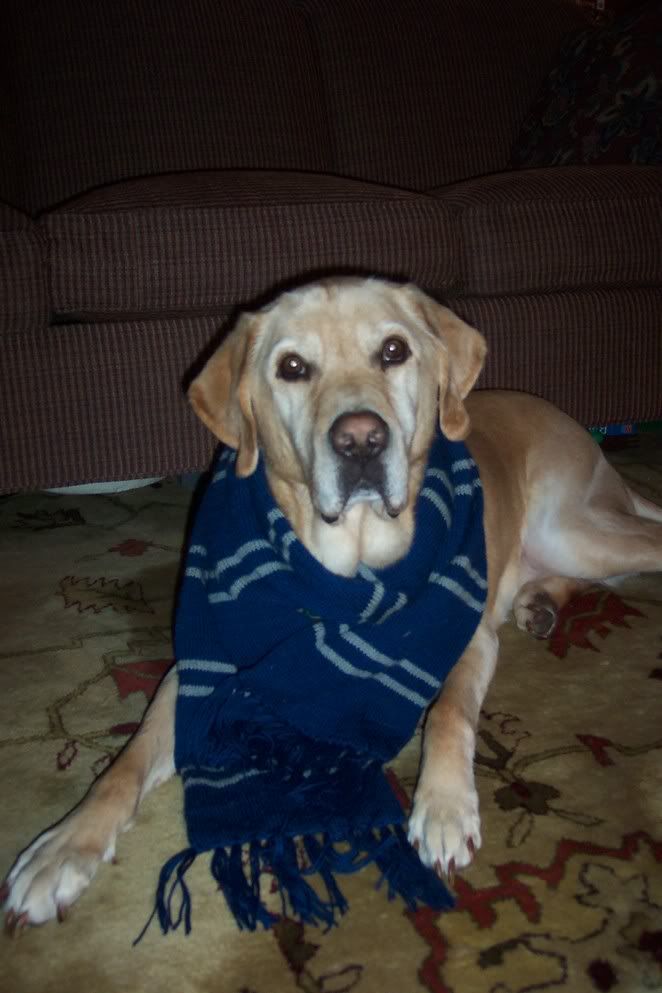 First he was a Gryffindog, now he's a Ravenpaw ... but considering how good natured and patient he's been with all the posing and the babysitting and the being paid in carrot sticks ... I think he really belongs in Wooflepuff.
3. House Mittens
....... check.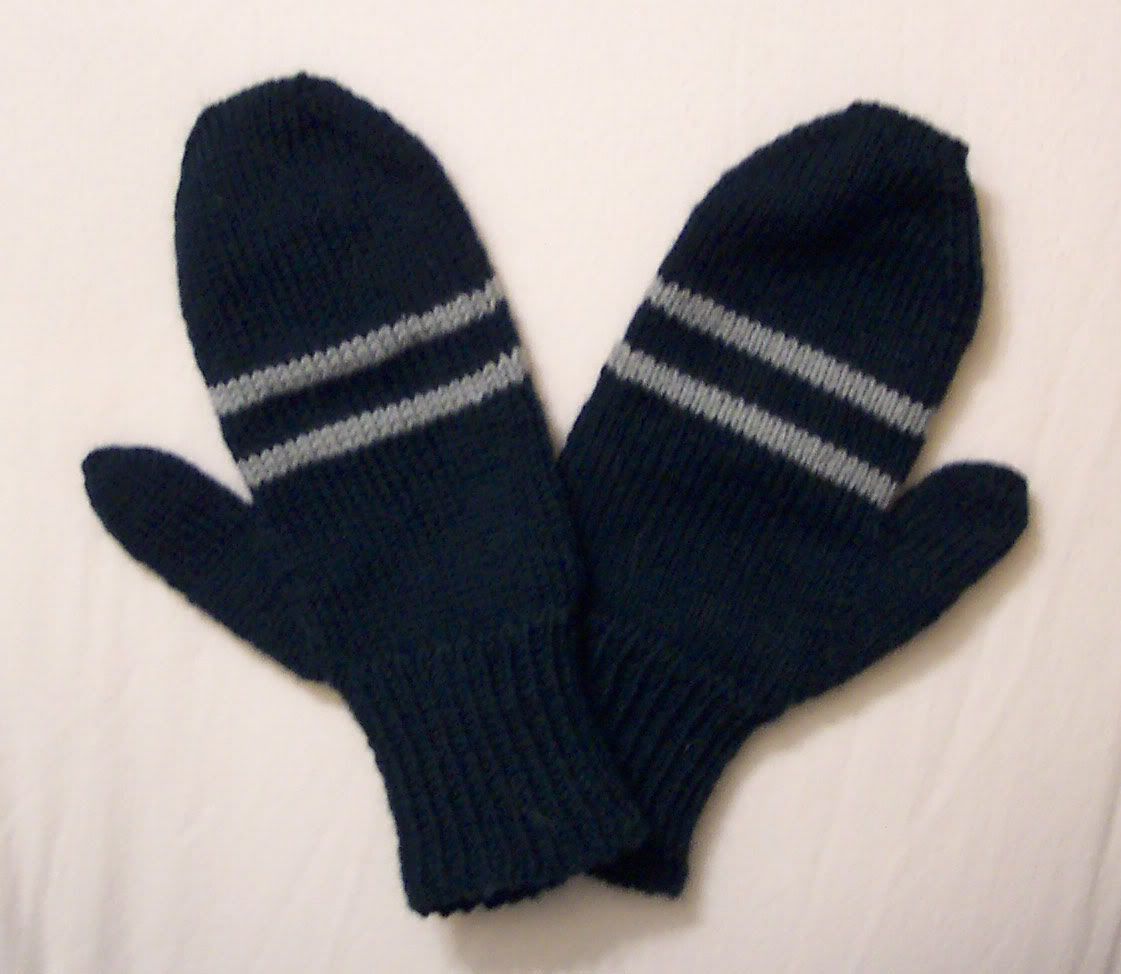 I am planning to make several more pairs of these ... they were fast, easy, and I really like the way they look. These Slytherin mittens had their first public outing last week, when the Eldest wore them while he was doing some volunteer work at a local shelter. Slytherin mittens/volunteer work. I love that.
4. School Gloves
....... check.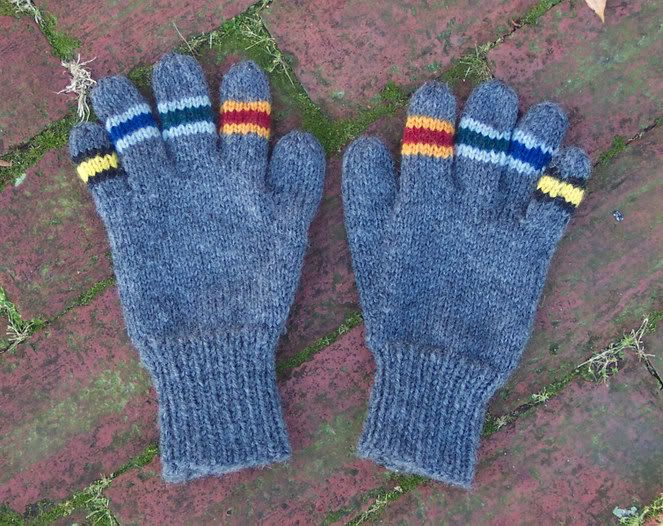 This was probably my favorite Harry Potter project of all, for three reasons.
They are the first pair of gloves I've ever attempted, and were a lot of fun to make.
They were a gift for a friend, who made appropriately happy noises when she received them.
Because they were a gift I got to package them. This meant creating a label that made them look as though they'd been bought in the school store (click on the pictures to see them more clearly):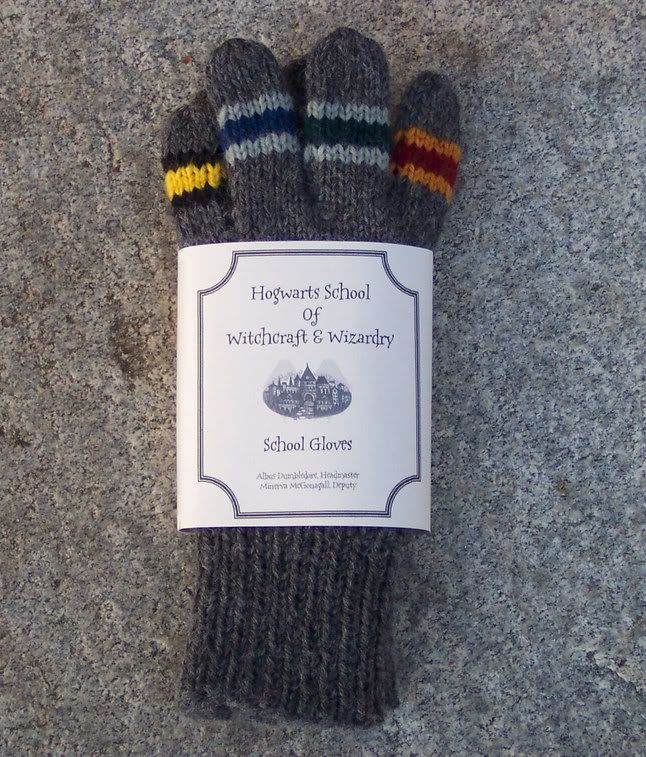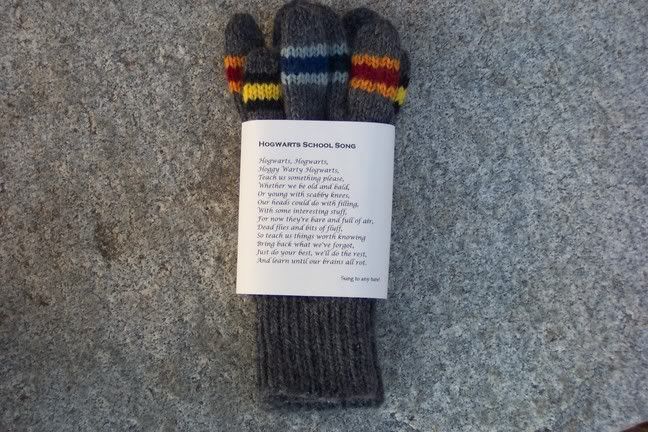 "Just what you need," said my husband dryly, "Another aspect of this hobby that requires you to spend hours fussing about on the computer." He is a funny, funny man.

I watched the Harry Potter special on A&E last night, and cannot wait to see the movie, which I will do in the company of my favorite Gryffindor and Ravenclaw students. I think we'll aim for a Saturday matinee.

Hooray!