So far this morning: two potty training accidents, leading to two changes of clothes and a lot of sopping up, errands run to Staples (school supplies) and Trader Joes (dinner), and a fender-bender in the library parking lot (not my fault). I still haven't finished putting away everything we brought home from vacation, although I had cleverly done the laundry before leaving my parents' house, so now there's only a normal-sized mountain of clothes to be washed (although Little Big Man has been adding rapidly to the pile -- see "potty training accidents", above).
What does a sensible woman do when she has more work to do than there are hours in the day?
In my case, the answer is obvious.
I've been slogging away at the Gryffindor scarf. I love how it's turning out, I don't love the miles and miles of stockinette I have yet to do.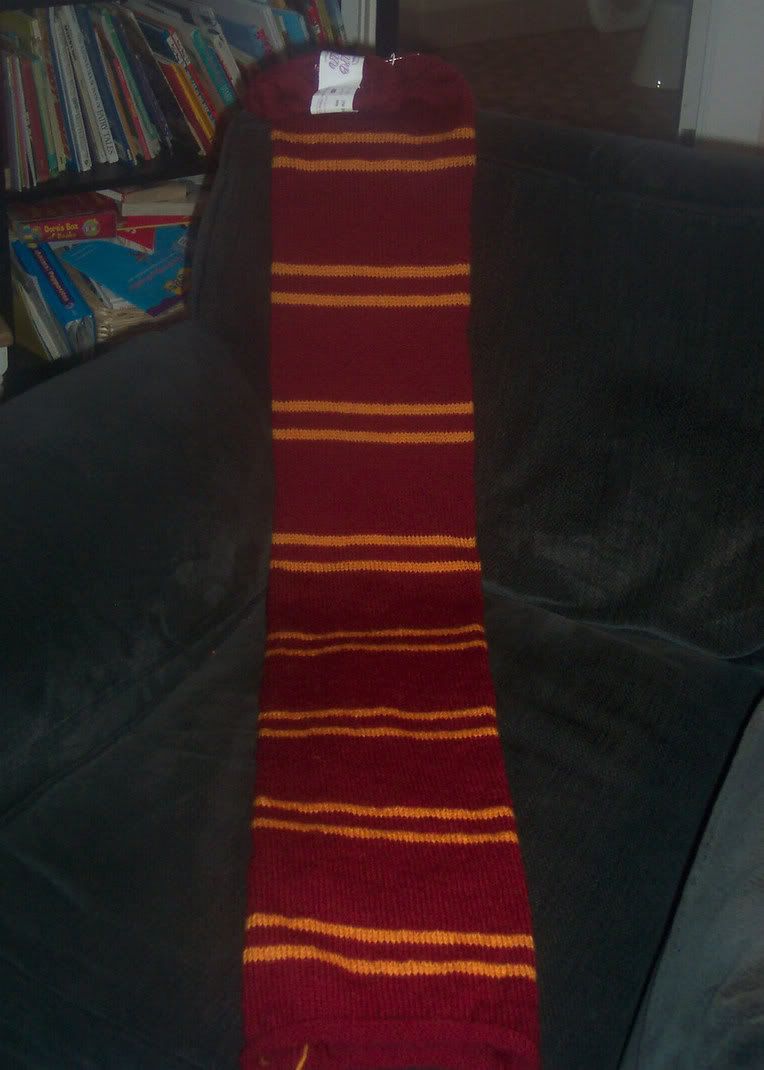 I have a little over 40" knit so far. The
pattern
recommends a total length of 85". To give you an idea how very long that is, I give you a photo of my son holding his half-done scarf. The boy is 5'1" tall.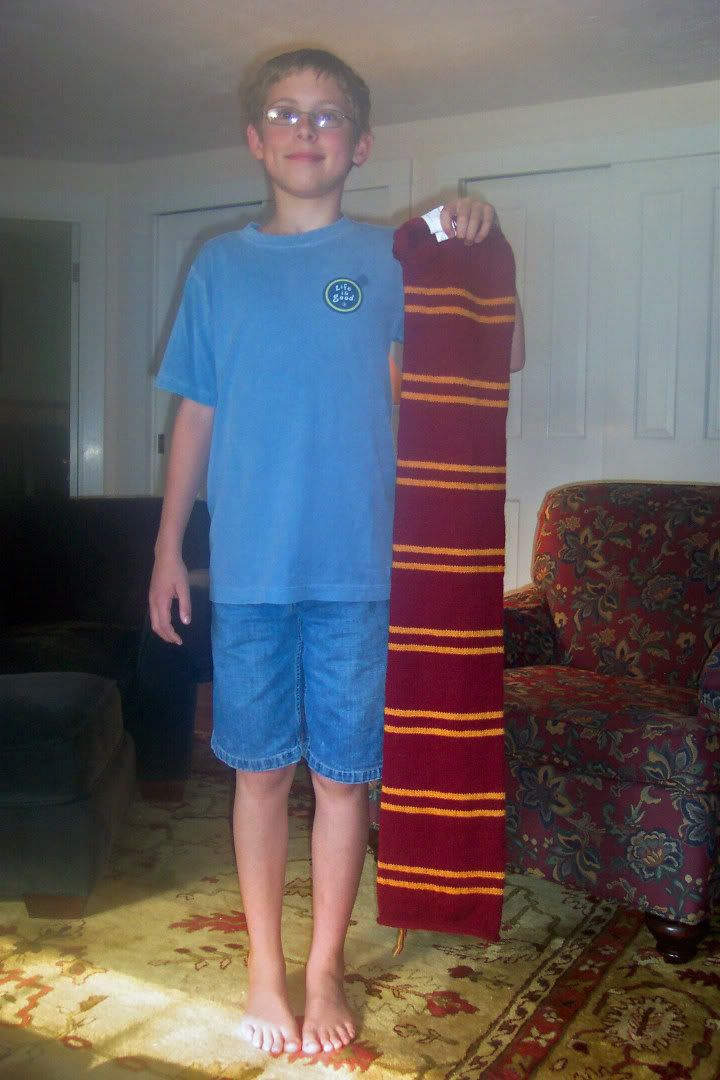 This thing is going to be very, very long.
I also put in a little time on the Accursed Socks (
Sunset Boulevard
on Turner Classic Movies last night ... goody!). They still look splotchy to me.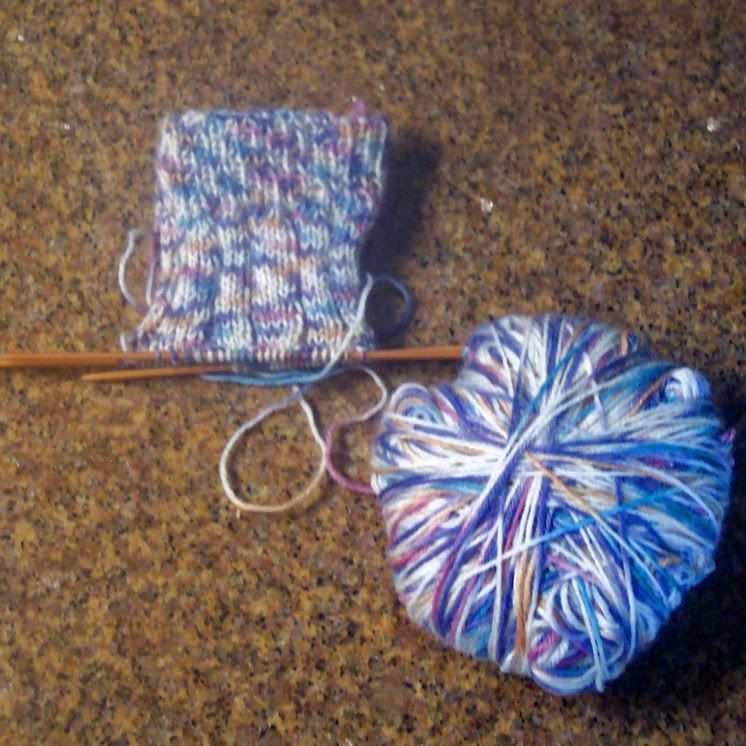 I am going to finish these, although I want nothing more than to jam them in the back of a cabinet in the basement and forget I ever made their acquaintance. Her Ladyship really, really likes the fabric, and I am all about making my daughter happy.
Besides. I will not be bested by a pair of Splotchy Socks.